Create an easy living space with a functional sofa bed! This brown leather corner sofa bed comes with a storage ottoman that gives you an extra storage solution for your house. Being super lightweight and incredibly versatile, this clic clac sofa bed can be easily folded down and up.

Made of brown faux leather, this 3-seater sofa bed is meant to be durable and highly stain-resistant, which can last a long time with its ability to withstand scratches and scrapes.

Timeless Brown Colour
The brown leather sofa bed is seen as one of the most classic sofa beds for the living room. It can easily define the tone of the living room design by bringing a cozy and warm aura to the interior.
Tips for matching colour: Neutral coloured walls pair with a brown leather sofa would give you a fresh style.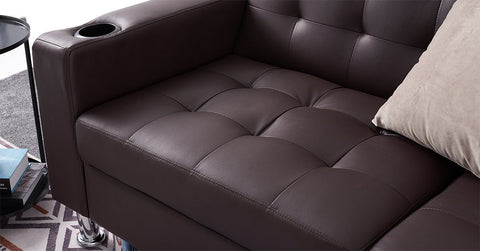 Multifunctional: cup holder
Designed with one cup holder, this corner sofa bed gives you more convenience. Perfect for holding drinks when reading or watching a film.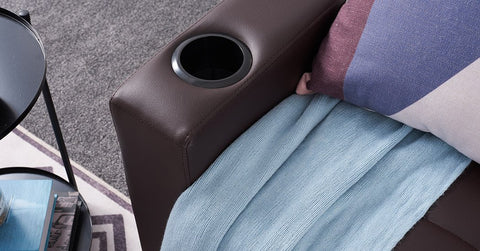 NOTE: item comes in 3 parcels, the decoration like the pillow is no included

Dimension
As sofa : 204cm (Width)*81 cm (Depth)*83 cm(Height)
As bed: 204 cm (Width)*102 cm (Depth)*55cm(Height)
Ottoman:102 cm (Width) x43 cm (Depth)x 42 cm (Height)