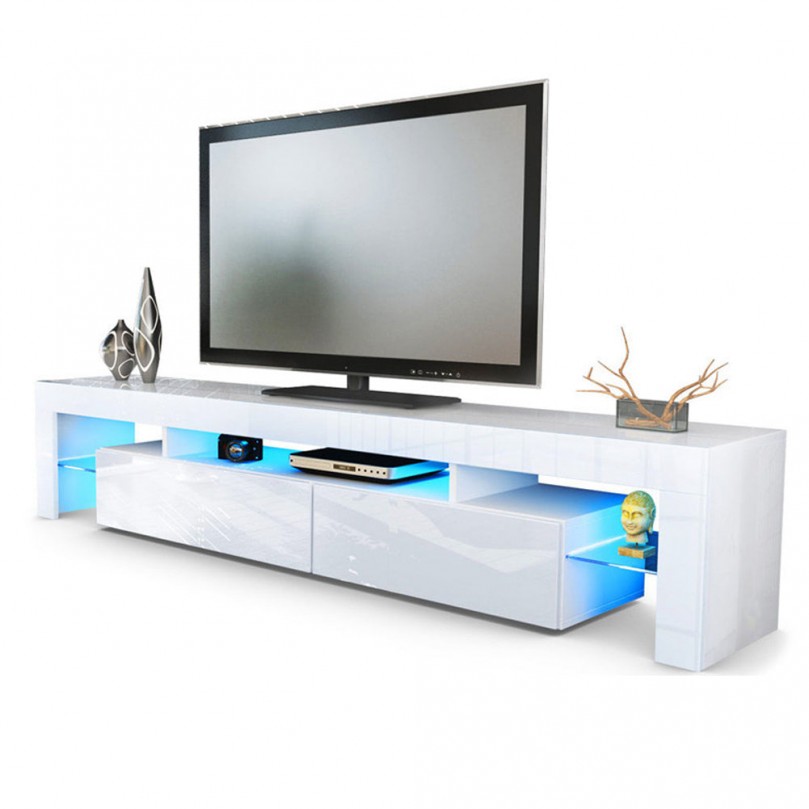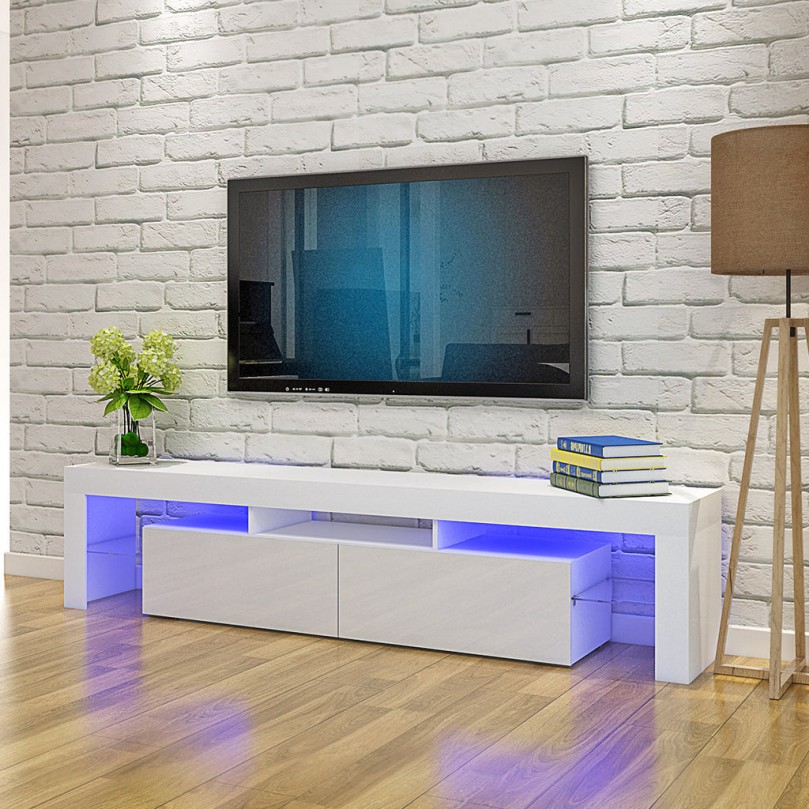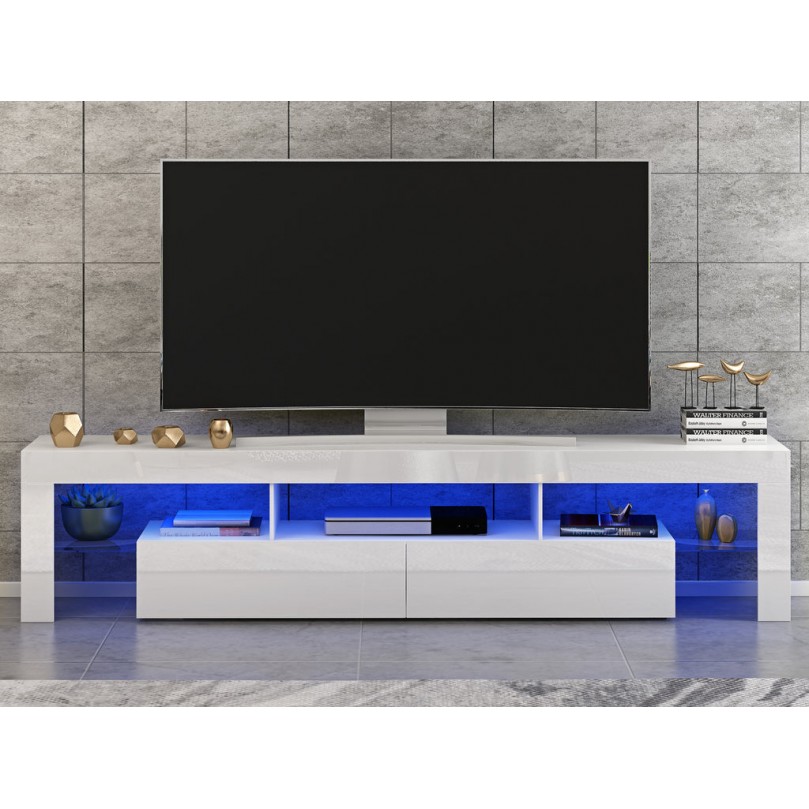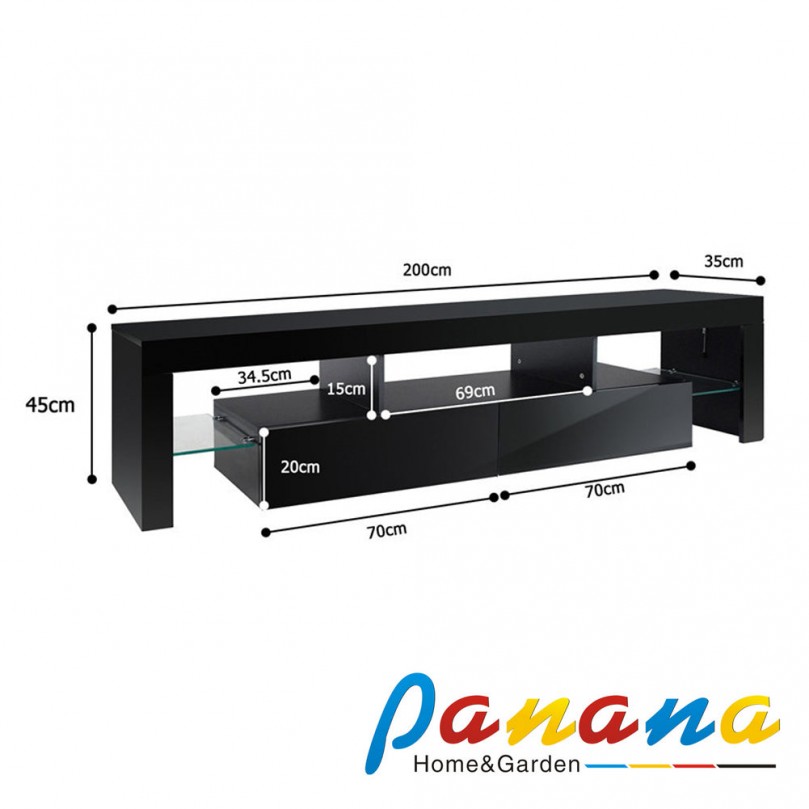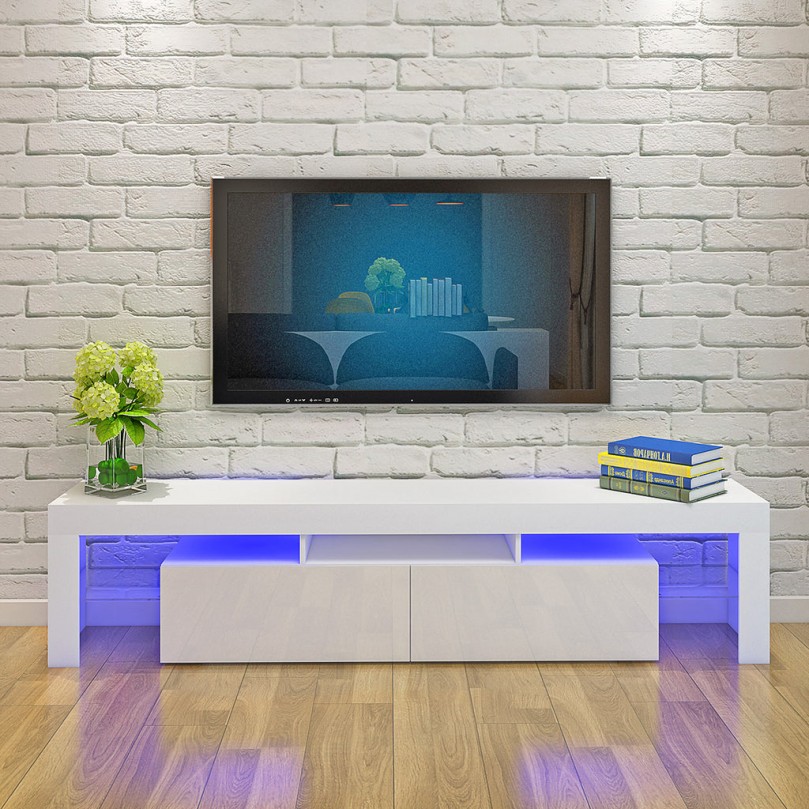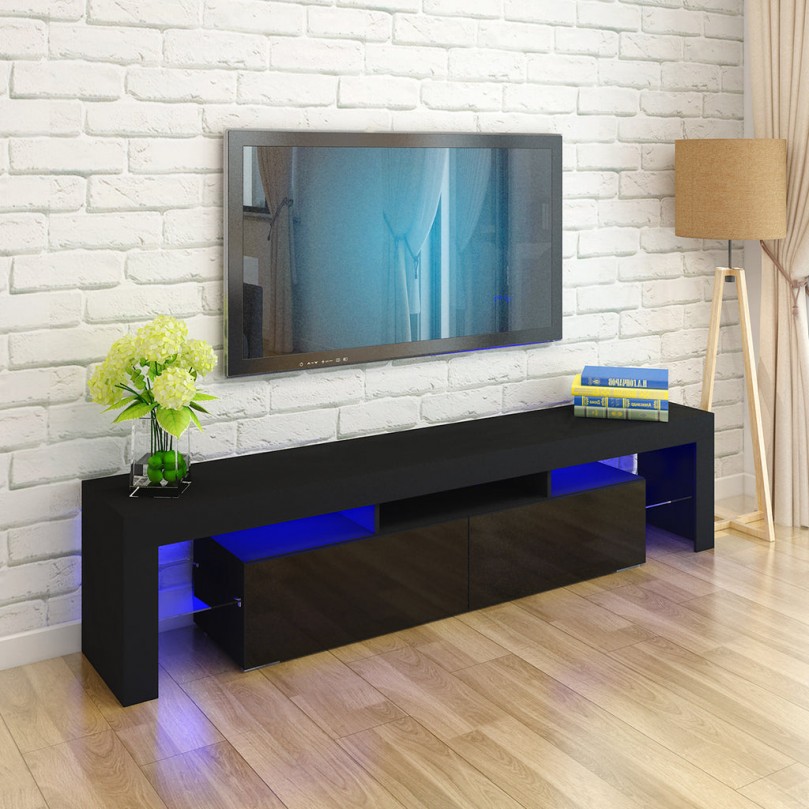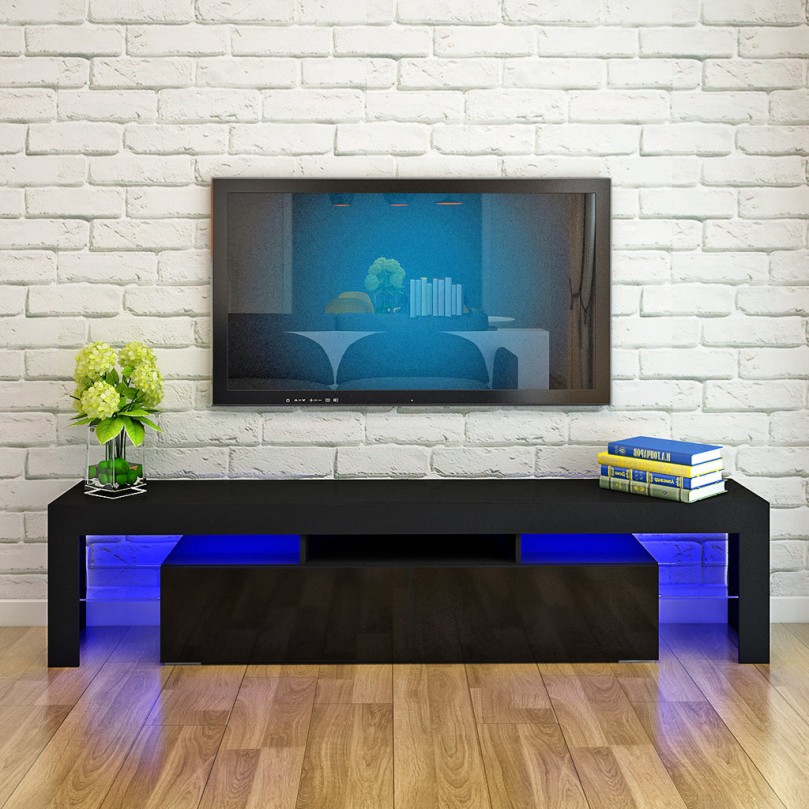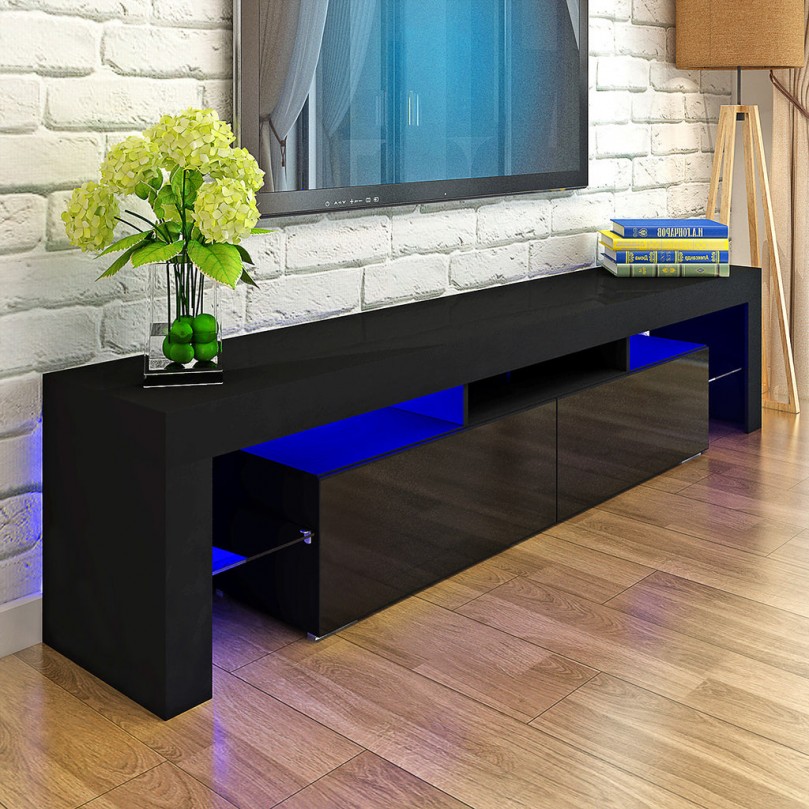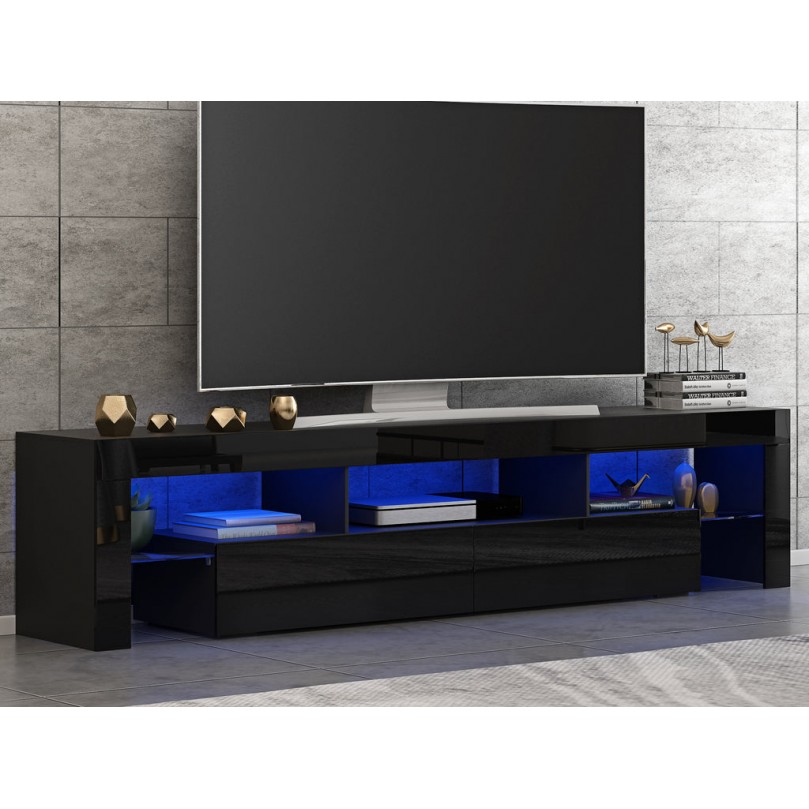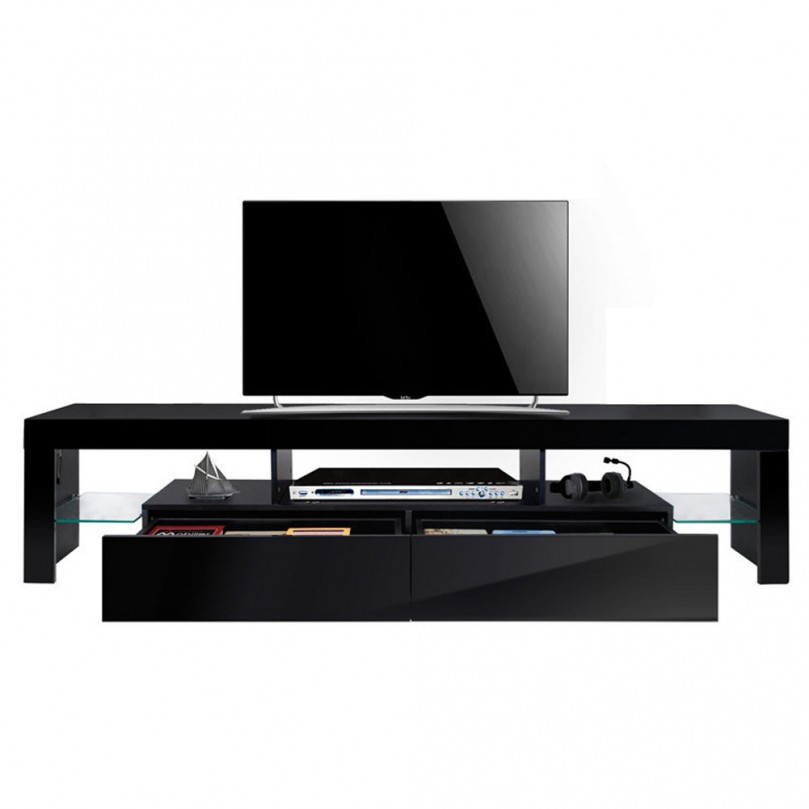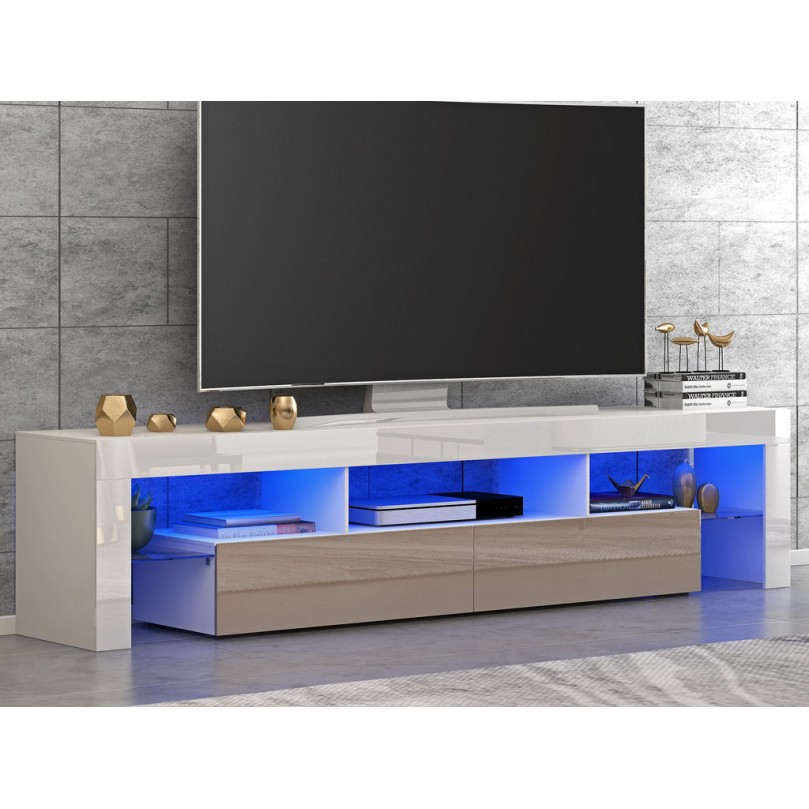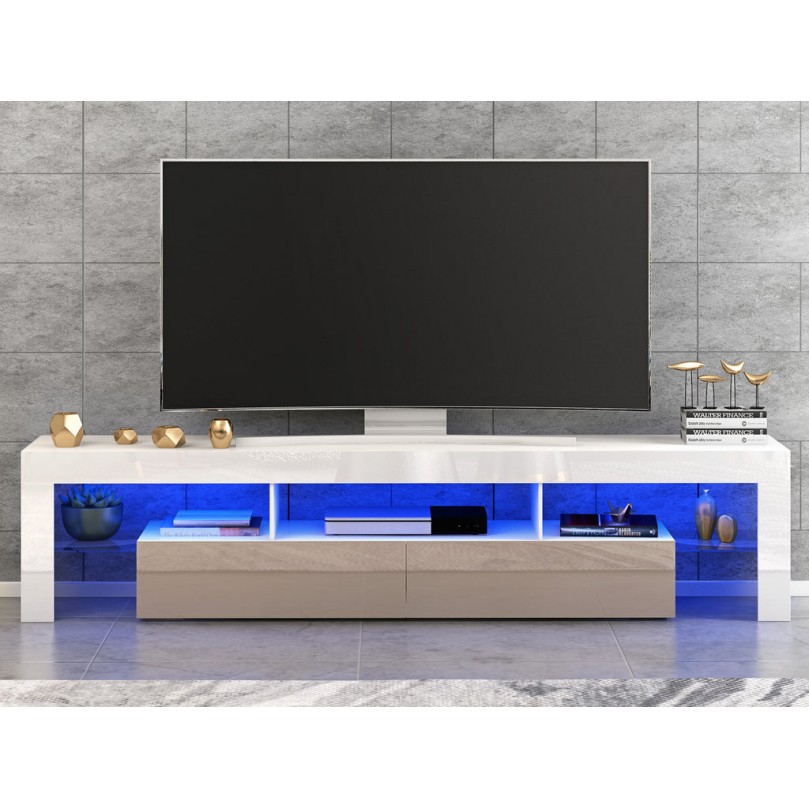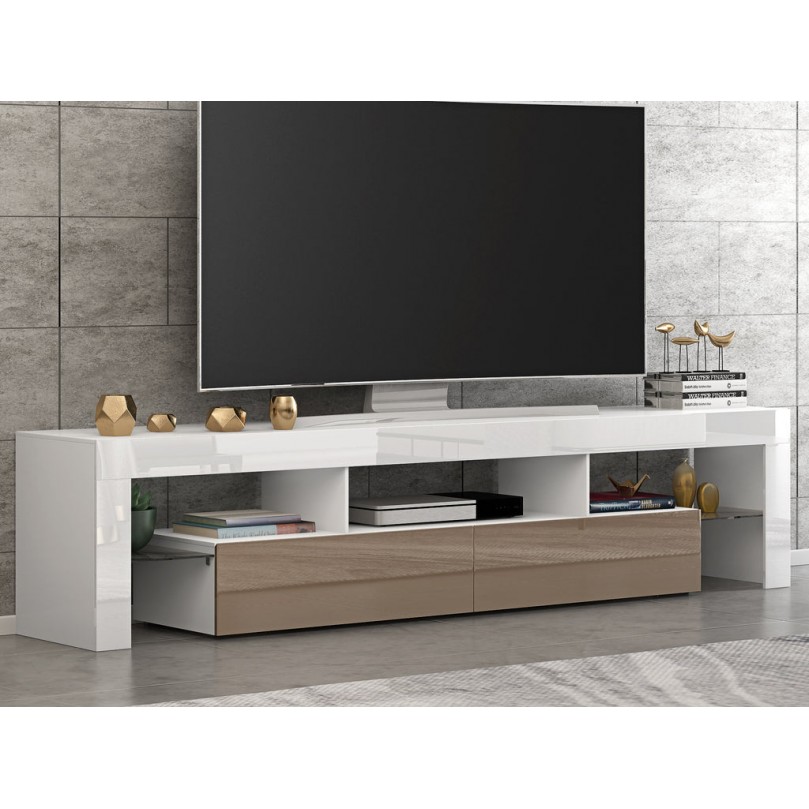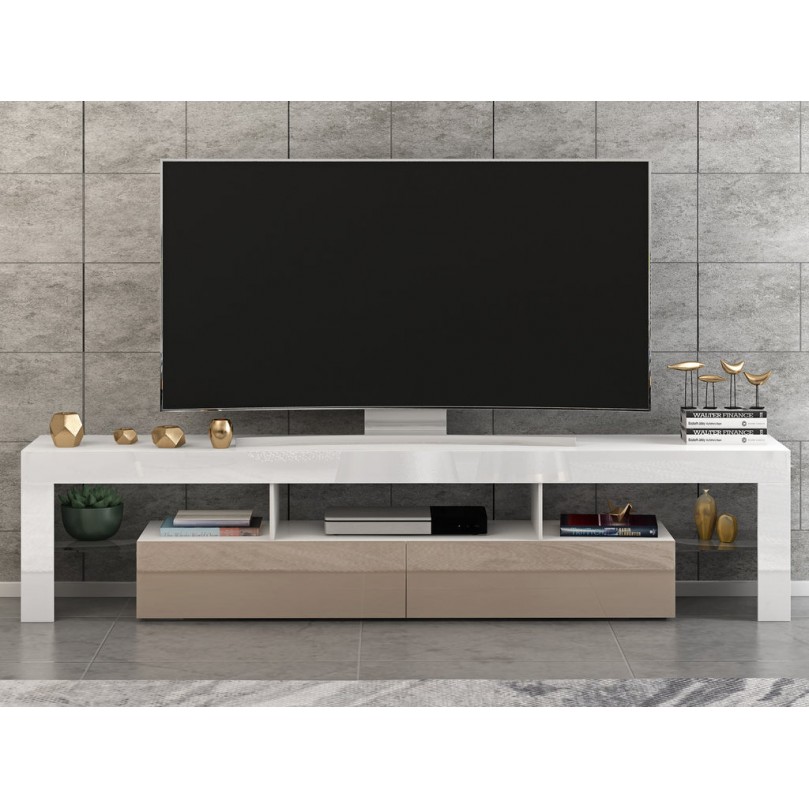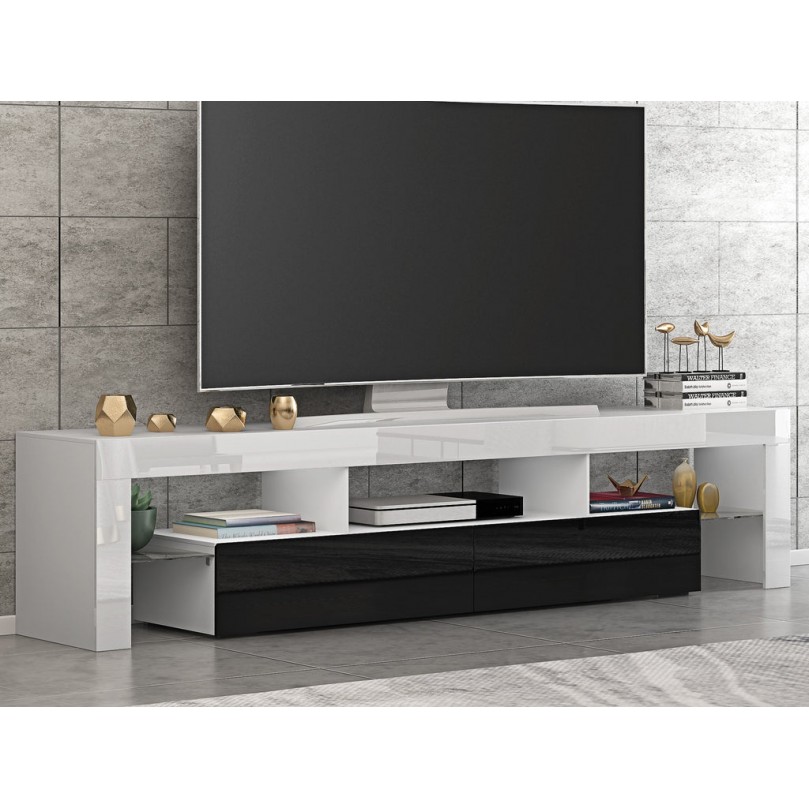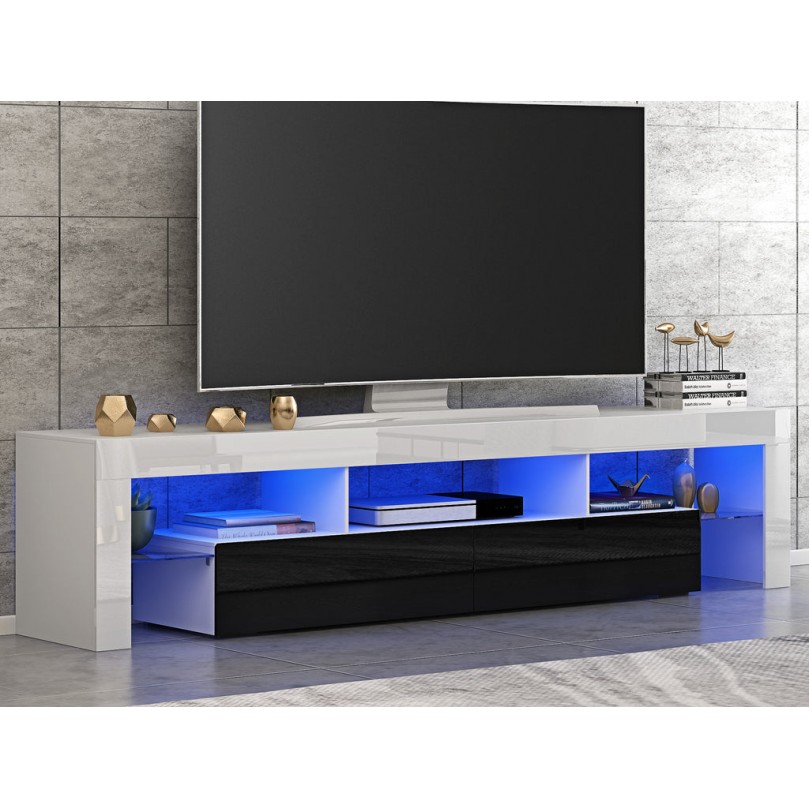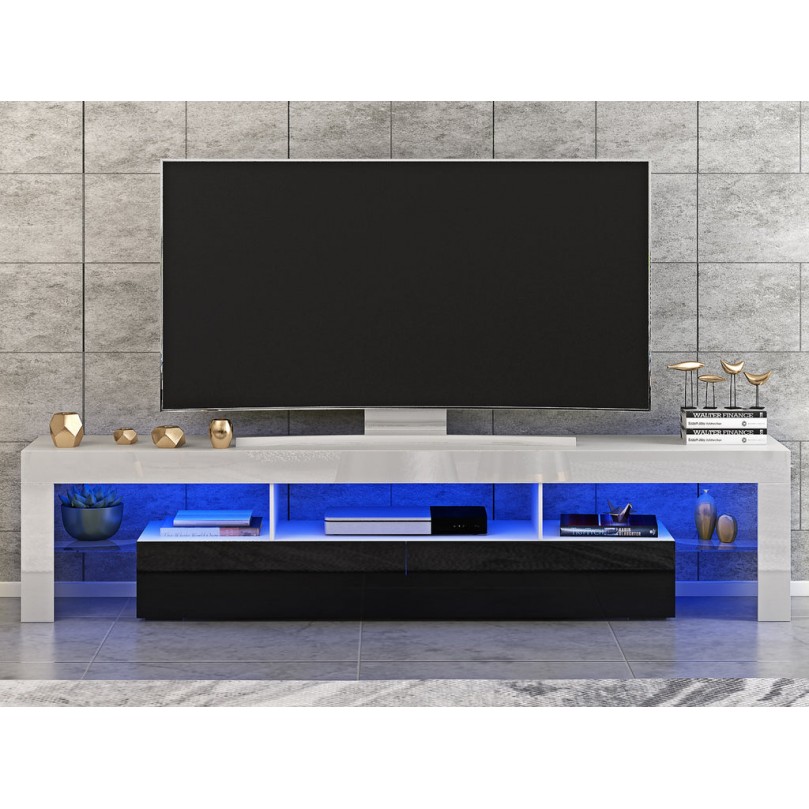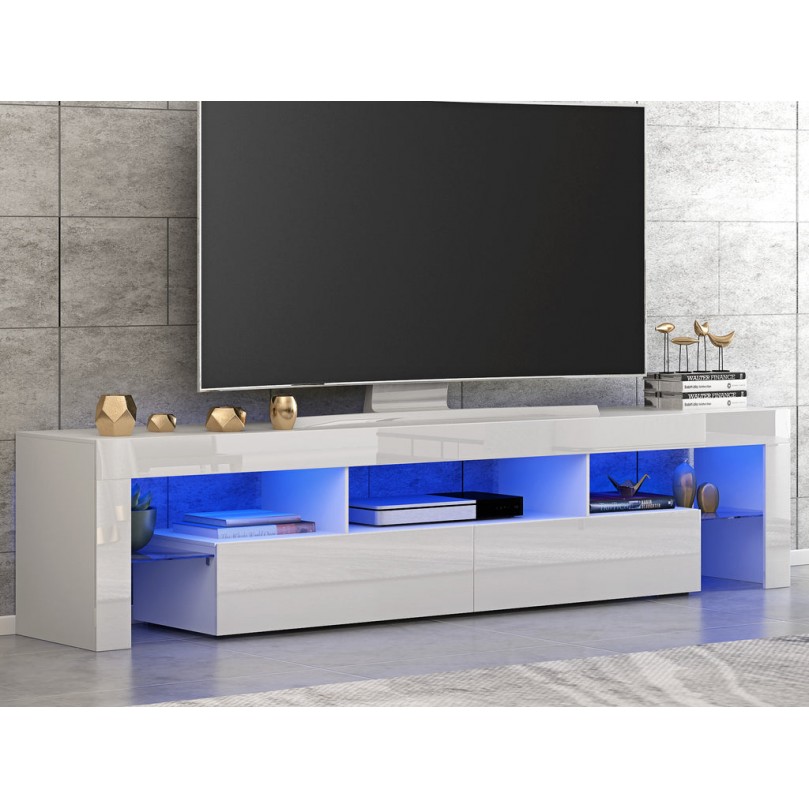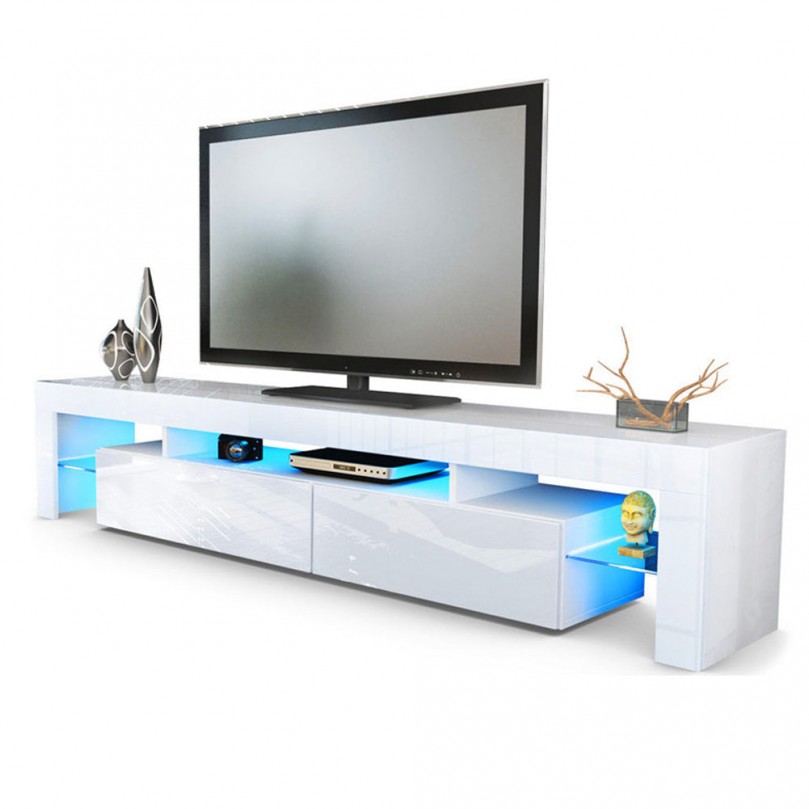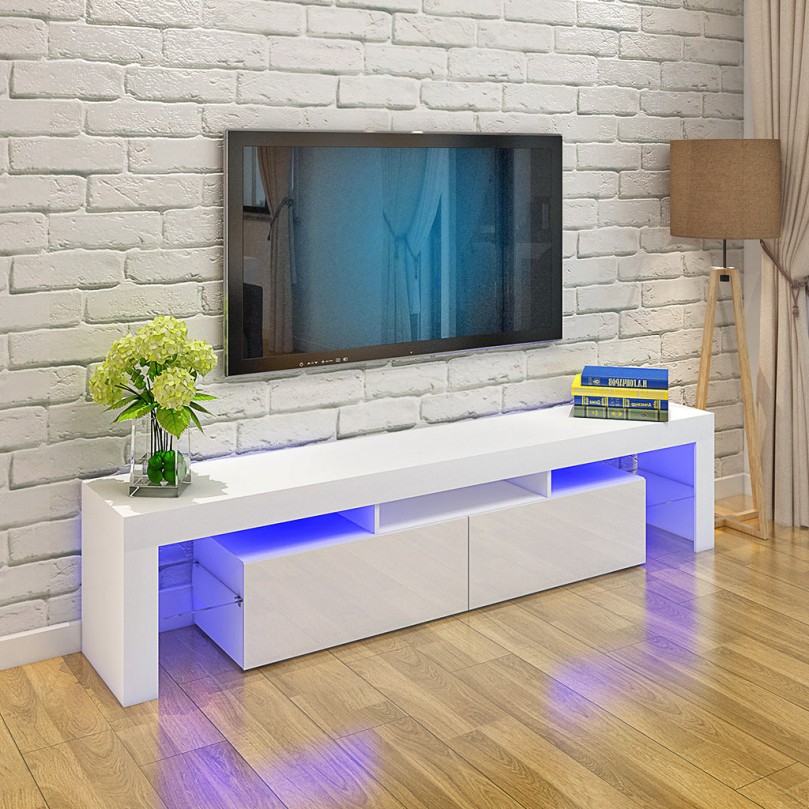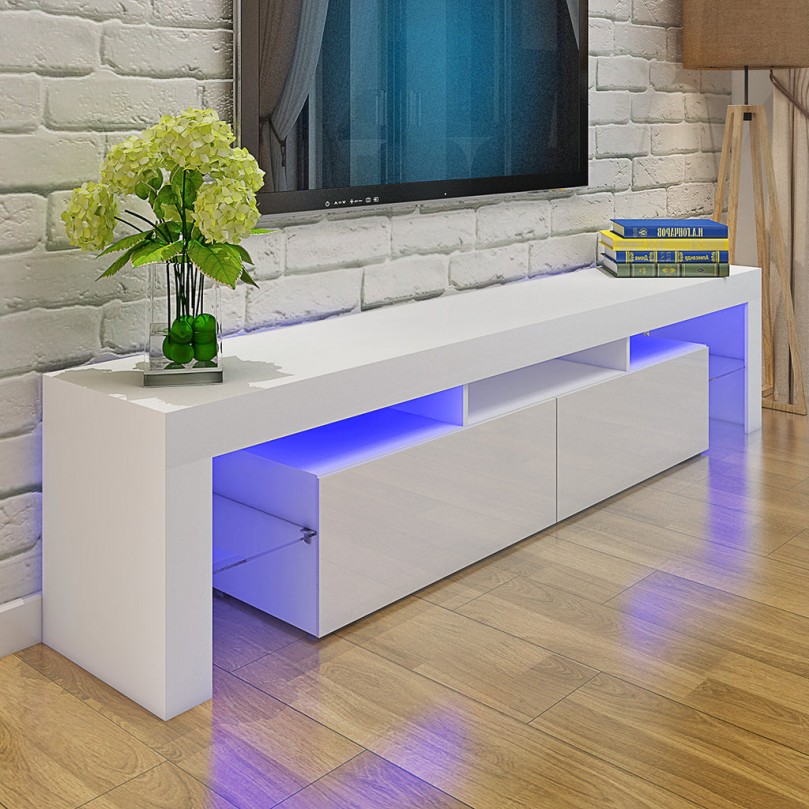 Out Of Stock























Wooden 55" TV stand
Model:

FRTS23WH01TV0020

SKU:

FRTS23WH01TV0020
This high gloss wooden TV stand is perfect for your living room. It has LED lights that make it look sleek and modern, and the 200cm (78.8inches) size can fit any television from 32"-70" in the market today. This stand is perfect for 55" TV because it provides enough surface top for you to place flowers and other decorations on either side. You'll be able to enjoy your favorite shows with this beautiful piece of furniture!

High Gloss TV Stand with LED Light
Its sleek high gloss front makes this wooden TV stand a great focal point in any entertainment area. Use the remote control to adjust the LED light for your desired colour. You don't need to worry about whether the backlight or sidelight around the TV unit will strain your eyes again, for the LED light for this TV stand is smartly built-in below the stand top. This light source not only aims to be decorative but gives you a better viewing experience.

Practical Wooden TV with Storage
This TV stand features 2 large drawers, which can be used for storing DVDs and magazines, as well as 2 surface layers where you can display your treasured items such as photos or collectibles. With a span of 200cm, it will fit your large TV from 55 inches to 70 inches whether you put it on the wall or on the stand top. The whole thing is made from MDF panels that are easy for wipe-cleaning and will last through many years of use!

Feature Summary
Design: Modern
Available Colour Option: All-white, all-black, white+ grey centre, white+black centre
Material: MDF board
Finish: High gloss
Storage: 2 drawers and 2 layers of surface top
LED Light: Included, and with a remote control allowing you to choose from 12 RGB colours. LED lights come with a USB wire, not a plug.
Maintenance instructions:1.Keep dry 2.Wipe thoroughly with a cloth and neutral detergent.

Dimensions
Length- 20cm
Depth- 35cm
Height- 45cm
Package size: 228*43*12CM Weight:36KG

Please Kindly Note
Please note that this is a flat-pack piece of furniture and will require assembling. Full picture instructions are included with the product.